Amber Craig has grown up experimenting with technology since her father brought home an IBM personal computer when she was 5. She has worked across many high profile corporate technology organisations in Aotearoa for over a decade designing solutions and strategies.
Her recent calling is back to her turangawaewae in Wairarapa and embracing te ao Māori. She has worked towards being vocal and active on how we break down colonial structures especially in technology spaces to ensure this world is left better for the generations to come. Her ancestors, her stories and her culture informs her about how to look out for and understanding taiao (environment) and that has been her newest challenge.
As a descendant of Kahukuraāwhitia hapū she was one of the team to lead the #landback campaign that led to raising over $300k to help her whānau purchase back ancestral land. She is also seen going off adventuring on her many trips around the motū with her trusty sidekick kurī, Digby. Amber will talk about how her journey to heal parts of her intergenerational trauma has helped informed her and her whānau, about how we might return to a life giving to Papatūānuku, to reindiginise the land, challenge status quos and innovate. All while never giving up on their tīpuna dreams, to return our people to the whenua #landback.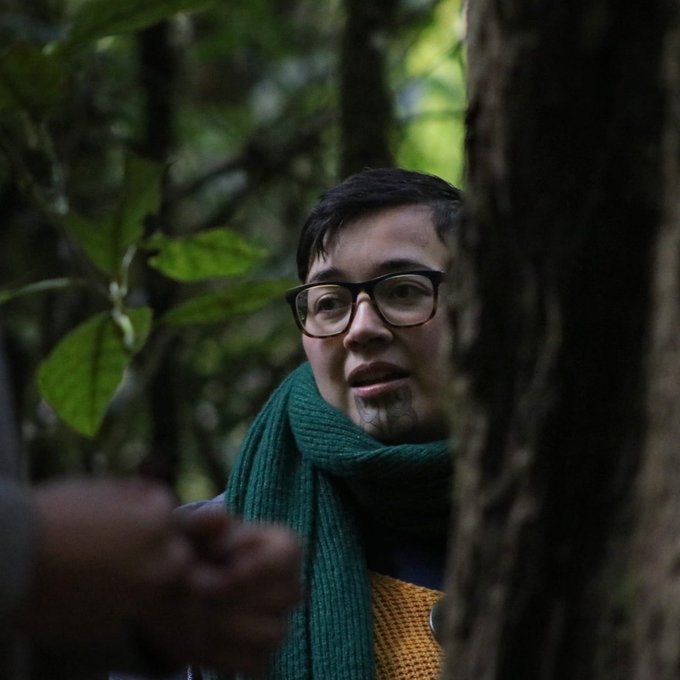 Amber is a descendant of Muaūpoko, Rangitāne o Wairarapa, Kahungunu Ki Wairarapa, Ngāi Tara and Ngāti Rarua.